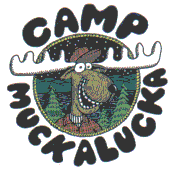 "Camp Muckalucka"
(A Place Where A Safe Camper Is A Happy Camper)
Presented By: T-BONE (Tom Stankus)
Assembly Program Proposal
Art Form
Music/Singing
Topic and Rationale
"Why do teachers and parents give us so many rules?" Children have asked this question for years. The topic of this assembly program delves into some basic listening and safety skills. Teachers and parents have listening and safety rules for children so they can play and work in a safe environment weather it's at school or home. Simple participatory songs and games enliven the program and help students learn these important concepts.
Target Audience
For Students of Grades K-5
Outcomes
Students will take an active role in the assembly program through participation. Through songs and activities, they will learn to tune in and focus on basic listening and safety rules and skills.
Description
"Camp Muckalucka" is a wonderful musical program where students and their teachers participate together in a fun-filled imaginary day at summer camp with T-BONE, their camp counselor. From the first blast of the wake-up bugle through activities such as swimming, storytime, name that tune, the beach ball game the campfire sing-a-long to lights out, the students will learn valuable listening, safety concepts while having a ball through hands-on participation. This is an assembly program they won't soon forget!
Biography
T-BONE (Tom Stankus), with a BA degree in music, taught K-8 public school music from "72-"77. Since then he has pursued a full time career as a professional musical entertainer/educator performing for children of all ages, from coast to coast! He has delighted his young audiences performing at school assembly programs, theaters, libraries, fairs, church and civic organizations as well as T.V. and radio. He is a seasoned performer who brings a wealth of information and background to each program. He has an engaging personality that children love and he has the ability to make learning fun!
Logistical Factors
* Limit to 250 students
* 45 minute program
*Artist brings sound system and lights
*An informal setting such as a gym or outdoors.

For Booking:
T-BONE (Tom Stankus)
PO Box 2405
Bristol, CT 06011-2405
860-585-7487
t-bone.stankus@juno.com